Ion exchange resins
IDRECO history in production of high quality powdered exchange resins goes back to 1975.
Then, in 1986, IDRECO USA acquired all assets of the Delaval Filtration Division in Florence NJ – USA. Many of the units on line in the United States are the product and design of this Delaval division and we have been regularly involved with these plants. IDRECO USA acquired all the patents, drawings, design/engineering, bill of materials for over 150 precoat "systems" incorporating more than 400 precoat vessels  throughout the world for both Nuclear and Fossil plants and covering the various technologies (Condensate Polishing, Reactor Water Clean-up, Fuel Pool, Drains, etc.). The Delaval Engineering group was integrated into the IDRECO USA corporation and we continue to provide upgrades and service to these plants. IDRECO USA has supplied numerous new plants and numerous system upgrades. IDRECO USA supplied the largest deep bed whole bead resin system in the USA, in the last 10 years, incorporating over 1.000.000 USD of Uniform Particle Size resin and consistently achieving less than 1.0 ppb Na as NA.
We know we have a superior product to offer to our Customers and our resins have always been appreciated without technical or commercial issues.
IDRECO ION EXCHANGE RESINS PRODUCTION FACILITY
click here for Ion exchange resin selection page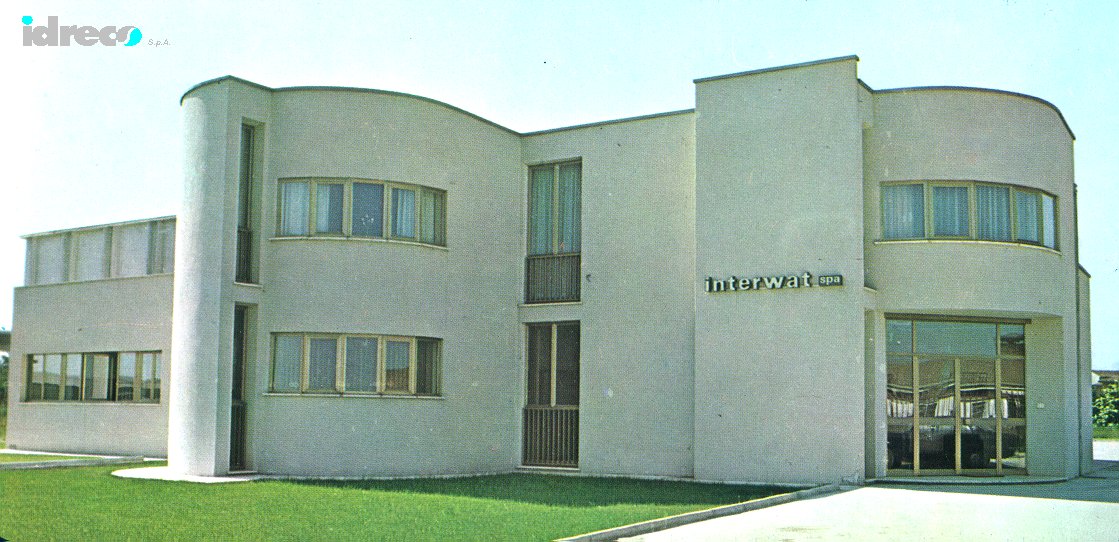 IDRECO has its own production facility in Italy where we have been grinding and processing resin products for over 40 years. Such plant has a covered area of 1800 square meters (19375 square feet) and is located only 86 kilometers (53 miles) from Genoa international export port.
In our facility we have two mills with the following total daily production capacity:
3000 Kg (6613 pounds) @ dry basis
for calc floc resin finished product (grinding + spin dry + bagging + packing)
3600 Kg (7936 pounds) @ dry basis
for standard resin finished product (grinding + mixing + bagging + packing)
IDRECO USA is currently involved with the design and construction of a new resin production facility where one section of the plant is directly devoted for making a product with higher purity than any other product available on the market today.
We warehouse/stock resins in Italy and in the United States to fully support our Customers' needs.
ADVANTAGES OF IDRECO RESINS OVER OTHER VENDORS
Purity has always been the main advantage of IDRECO resins over our competitors.
It is known from our long experiences that to an higher purity of the resins corresponds to a better quality of the effluent streams. IDRECO Nuclear Grade products have a purity higher than any other comparable product on the market such to grant to plant end-users outstanding performances and required safety on the entire cycle.
IDRECO and IDRECO USA have the advantage to be not only resins suppliers but the technology owners, designers and suppliers of customized industrial plants. Not only ion exchange based but also membranes based system such as UF+RO+EDI. We also offer after sales services on existing facilities to assist our Customers in solving operating issues, revamp/upgrade their installations or substitute their old plants with new ones.
DELIVERY TIME OF IDRECO ION EXCHANGE RESINES
Usually 3-4 weeks from PO ex-works + shipping time. Once we have a contract and develop a program defining the expected resin usage the delivery should be 5-10 days based on the products being warehoused in Italy or in the USA. We are ready to work closely with our Clients to guarantee the necessary delivery times.
IDRECO CUSTOMER SERVICE
IDRECO has a dedicated staff for Customer Service. We have an exclusive agreement with University of Pavia for: (i) laboratory analysis where there is a small nuclear reactor and (ii) cooperate with IDRECO to make researches on ion exchange resins in order to fulfill particular Customer requirements.
In the USA we have two of the most qualified Field Service Engineers available who have over 40 years hands-on experience with precoat technology ranging from the design/engineering level through Field Service and Start-up of some of the largest plants installed. We have four other experienced Field Service engineers to offer additional support and overall plant optimization.
PRICE OF IDRECO ION EXCHANGE RESINS
Prices depend upon type of resins and ordered quantities. To make an offer we must know type, quantity and delivery time. Send an inquiry and you will get a competitive price for our top quality products.